Banking Expertise
Responsible growth of the financial sector is necessary to motivate emerging markets and increase quality-of-life standards universally.
Despite enormous potential, agriculture and rural populations are far too frequently overlooked financially. It should be acknowledged that these types of finance are specialised lines of business that require a commitment to understanding the characteristics and risks that influence these sectors.
BFC's rich experience in agricultural and rural finance includes:
Product design and marketing
Optimisation of credit procedures and analytical tools
Studies on investment potential and access to finance
Capacity building
Developing innovative delivery channels
With the right strategic approach, agricultural and rural lending can effectively contribute to portfolio growth and income diversification.

BFC has undertaken 53 assignments with agricultural & rural finance component, out of which 20 standalone in this field that helped financial institutions build sustainable agrilending products, operations, including innovative agricultural value chain finance schemes.
A story of creating value
Financing the Agriculture Sector in Armenia (FASA) is a Financing and Technical Assistance programme financed with funds from the German Ministry of Economic Cooperation (BMZ) and managed by KFW and Central Bank of Armenia (CBA) via the German Armenian Fund (GAF).
The target of the programme is contribution to development of rural areas in Armenia by fostering employment and economic growth via improved access to financial services for rural entrepreneurs and capacity building of the partner banks and credit organizations in agricultural lending and value chain financing.
Technical assistance within FASA was provided by BFC.
Climate change has become an important issue faced by governments and business around the world. The challenges associated with adapting to climate change realities are driving businesses across all industries to operate in an environmentally friendly way and become part of a sustainable circular economy.

BFC is committed to helping our clients adopt and promote the latest green technologies and systems through:
Market assessments of green finance potential
Green finance strategy development
Green finance product design (including renewable energy finance and energy efficiency finance)
Environment and social management system (ESMS) development for financial institutions
Due diligence for financial institutions active in green finance
Establishing sound green finance programs helps to prepare mindsets and change behaviors toward a new environmentally friendly reality.

BFC is constantly adding extra internal capacity, enabling the company to engage in a growing variety of green finance projects.
How do we live sustainably?
BFC wants to actively tap into local knowledge and share successful practices being implemented around the world. The first step in this effort is the launch of a green platform which links individuals, green businesses, and organisations using social media and this website. We aim to facilitate knowledge exchange using online channels.
BFC.Green is dedicated to BFC's ongoing green activities and is a hub of information related to sustainble lifestyles.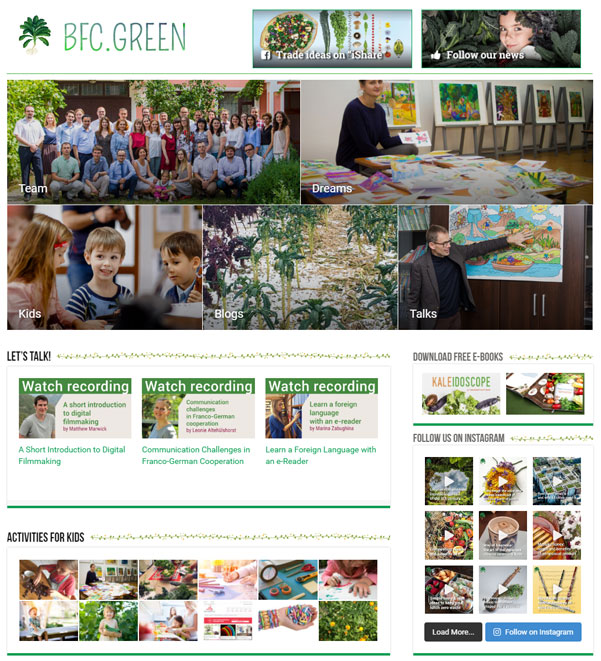 Our goal is to connect, inspire, and innovate, making the world a greener place for future generations.
Join us in a public group iSHARE (Facebook) for open discourse, sharing ideas, and exchanging experience.
So get involved and let's work together to live sustainably!
SMEs play a pivotal role in most economies so it is therefore crucial that they have adequate access to appropriate finance. This often requires establishing comprehensive and flexible product packages that meet a wide range of needs.
BFC's SME finance approach supports sustainable SME financial operations by providing:
A clear strategic direction that adheres to institutional needs
Differentiated solutions that address a wide variety of SME needs
Tailored services to match each institution and target client group
Flexible implementation
BFC has conducted projects on supporting commercial banks and MFI in developing and strengthening their SME capacity.
BFC monthly bulletins
We are compiling monthly bulletins for a series of countries.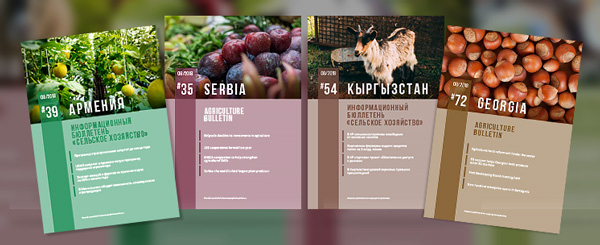 Our publications are currently received by over hundred international and local commercial banks and MFIs.
Read Bulletins online, or Subscribe to receive them via email.
Individual entrepreneurs and microbusinesses are an important part of most worldwide economies, however they represent a sector that is often overlooked by financial institutions. In order to effectively lend to this sector, a unique approach that considers the needs of each client is required.
BFC has extensive experience in supporting microfinance lending and employs a holistic approach that promotes:
Effective and efficient lending procedures
A client-centric approach focused on superior customer service
Institutional capacity building
Dynamic risk management and monitoring processes
Long-term sustainability
Since its inception in 2003, BFC has implemented a large number of projects in microfinance component, contributing to the development of microfinance lending operations in banks and MFIs.
A smart approach to microfinance can both boost portfolio growth and drive economic development.